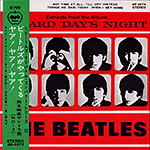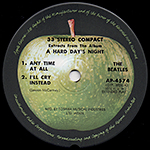 Last Update....4th. February 2019
Your access No. is
-- since 1st. Dec.2004

I introduce The Beatles record collection here, contains illustrated Beatles discographies from the UK, US, Japan, Germany, France, and more. Over 1,500 records are included.
All records are collected by Masanori Yokono
from 1981 to 2019. Information Only, Not for sale.